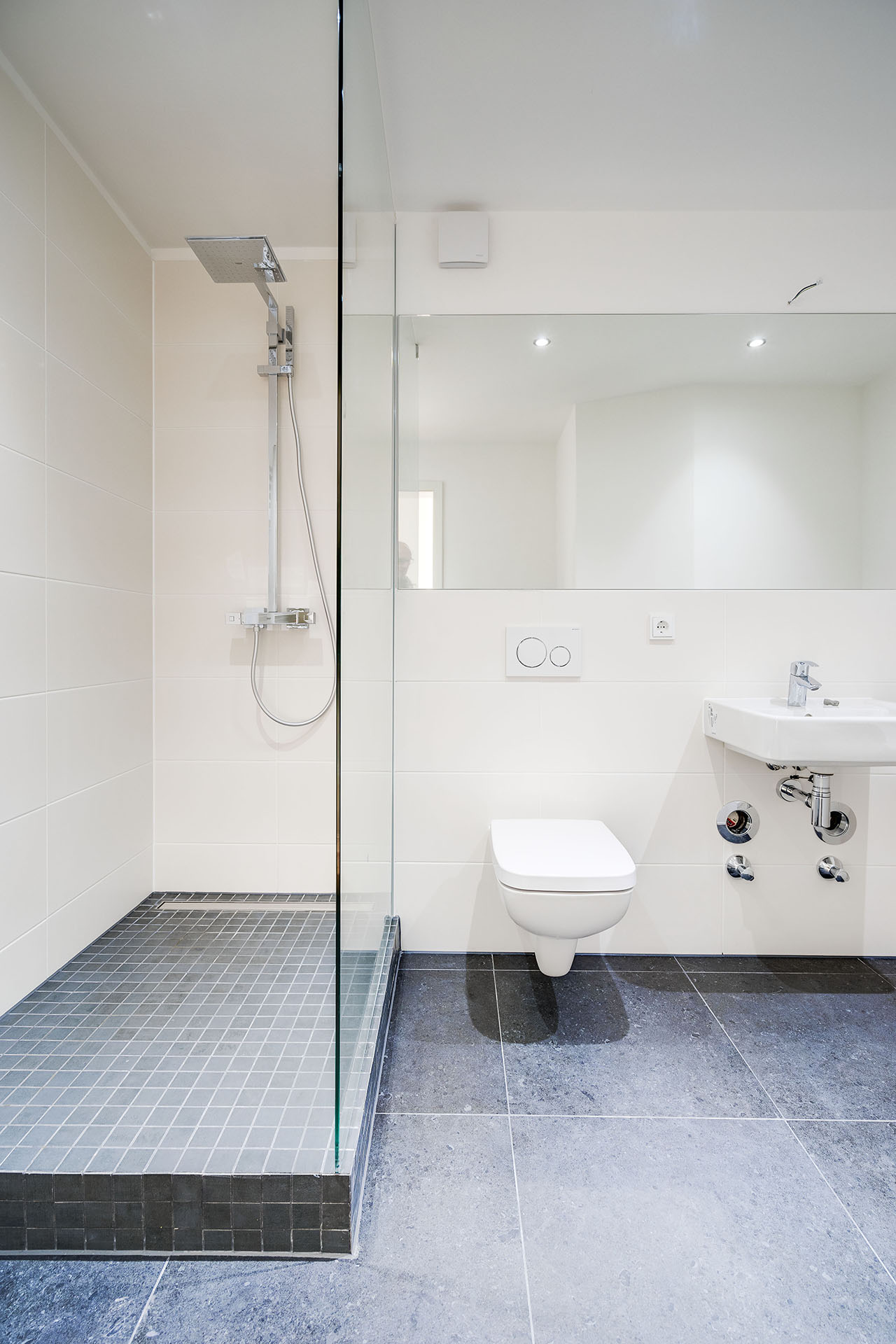 Clear lines & natural materials
The building offers people the chance to live in the midst of the city's dynamic hustle and bustle while at the same time enjoying complete seclusion. Its 12 apartments can be comfortably reached via a staircase with a lift. The light-filled living areas face the sunny front of the building, while the bedrooms overlook the quiet inner courtyard. Whether extensive or compact, spacious 2-room or ingeniously partitioned 3-room apartment, each residential unit has its own individual floor plan plus a south-facing balcony, a conservatory or a roof terrace. In addition to a balcony, two apartments offer the luxury of a terrace facing the inner courtyard. 
All the apartments have open-plan living areas with large windows that overlook the city and open up fascinating visual axes. Calm, restful architecture and clear lines make Lützow21 an ideal retreat and a haven of peace. 
All the different partitioning options are carefully designed to meet the potential requirements of city dwellers. They are suitable for single or small family households as city apartments or simply as prospective investments. Either way, situated in their own cosmos in the neighbourhood of the popular Potsdamer Straße, they're a clever investment.